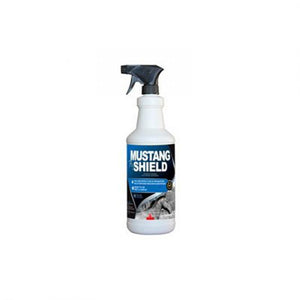 Mustang Fly Shield Spray
Mustang Fly Shield is the most economically priced fly shield in Canada. Kills and repels stable flies, horse flies, deer flies, house flies, horn flies, mosquitoes, biting midges, fleas, chiggers and lice.
Mustang Fly Shield contains 0.05% Pyrethrin, 0.5% Piperonyl Butoxide and 0.1% Permethrin
Made in Canada.
---
We Also Recommend